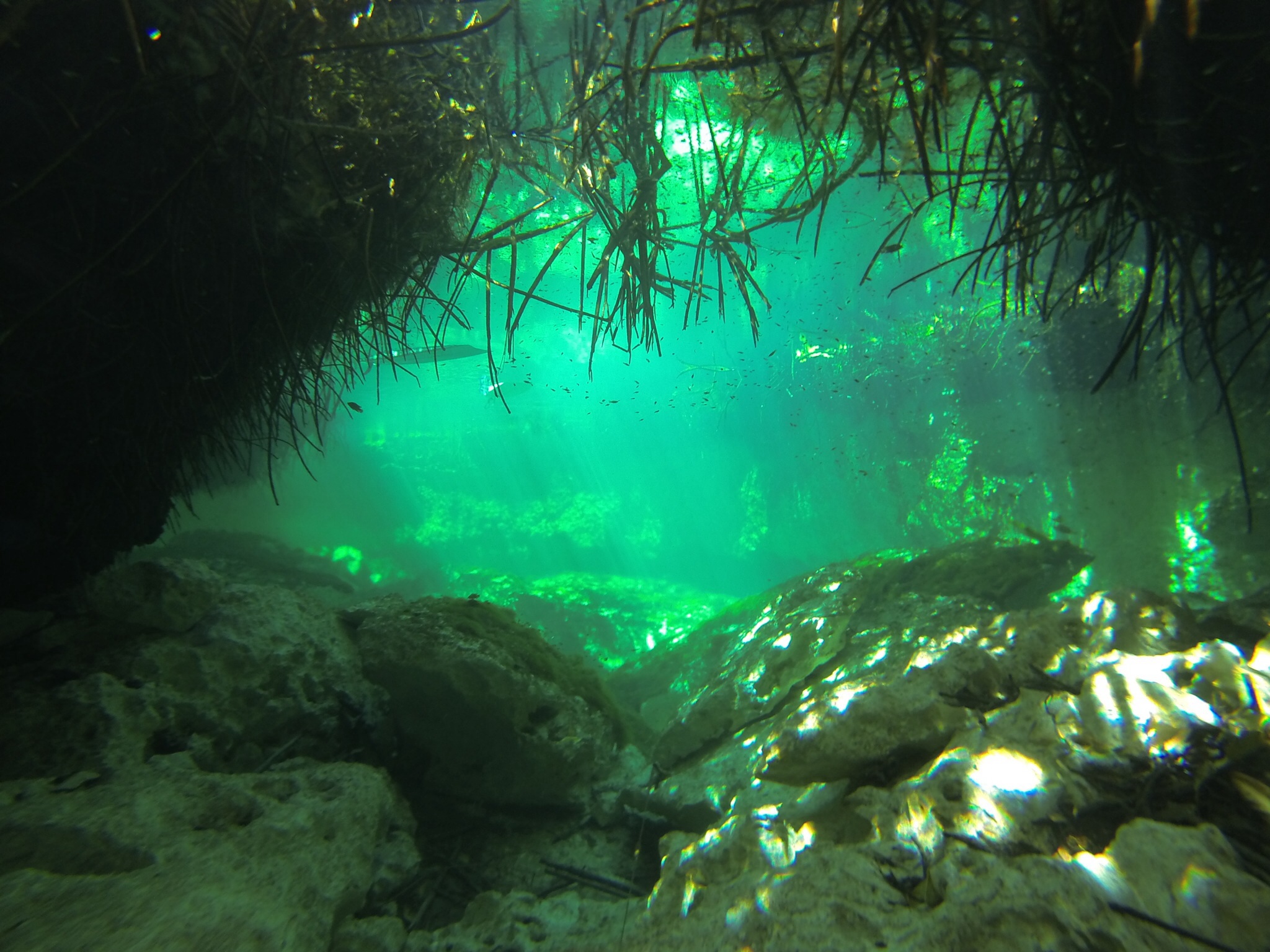 Eco Tours into  Cenotes around Tulum, Mexico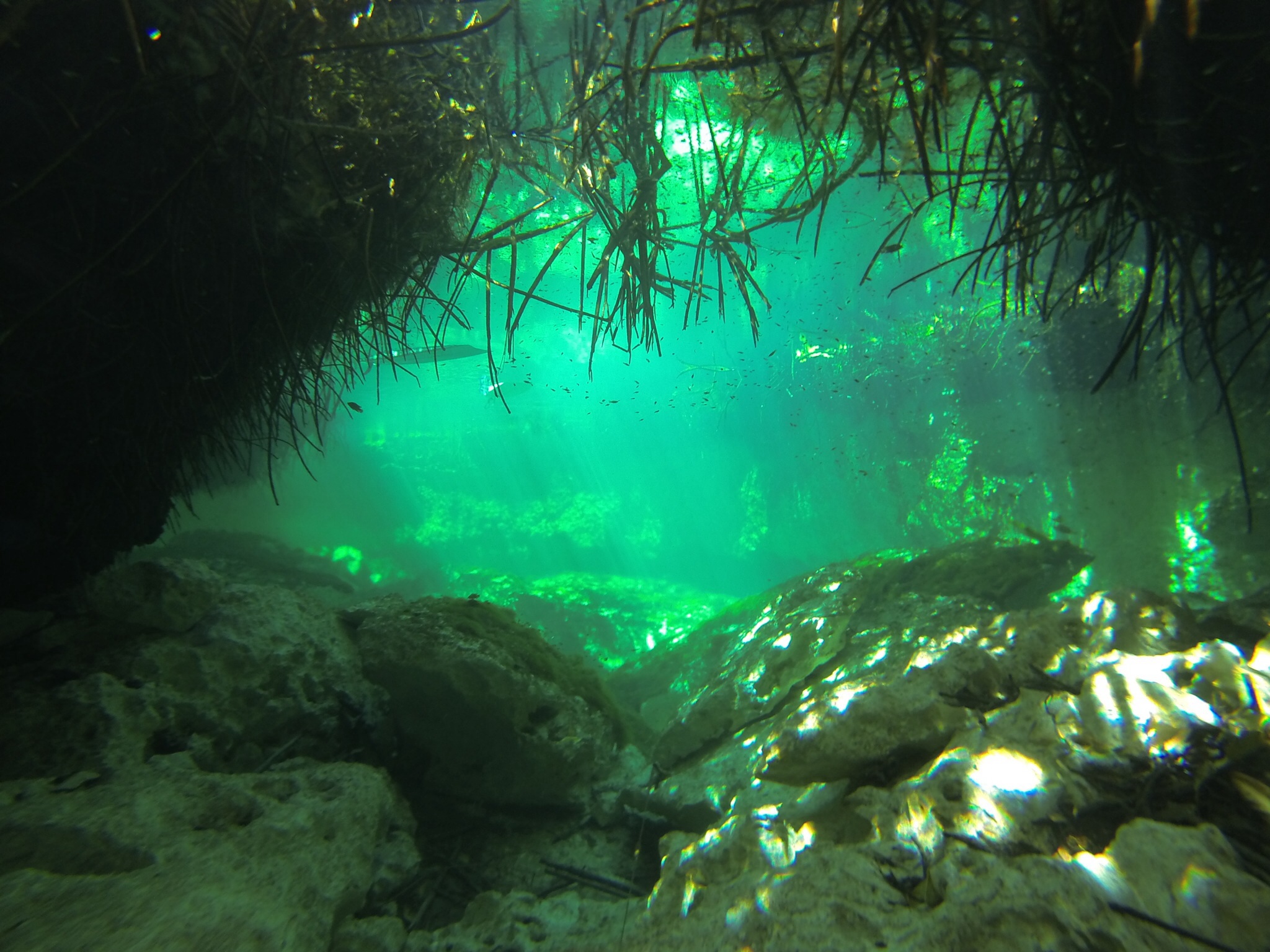 Casa cenote is an open cenote that is located right next to the sea and connected to it via a huge cave. It has fresh water coming from the underground river, salty water coming from the ocean connection and it is completely surrounded by mangrove. All this turns it in to a very special place.  It is home to many young fish that seek refuge from sea currents inside its calm waters and also to many fresh water fish that belong to the cenotes ecosystems. Both ocean and cenote fish share this peace of paradise. Also many birds like egrets and cormorants love it here and we can see them in and out of the water. Since it is very well protected and so full of wonders this cenote is ideal for almost every body. Snorkelers, scuba diving students, scuba divers that need a refresher or even very experienced divers that want to check out its magic. It offers beautiful mangrove views, algae gardens, under the mangrove caverns and all of the inhabitants that use this place protection. The Scuba Dives taken here go to a maximum depth of 8 m (24 feet) and last for about 45 min. Difficulty: Very Easy. Dives: 1.   
Casa cenote es la boca de un río subterráneo que se conecta por una gran cueva al mar. Esta localizado a unos 10 Km al norte de Tulum. El tamaño de la cueva y su cercanía con el mar dan como resultado un ecosistema de agua salobre, con grandes areas de manglar en sus alrededores y habitantes de estuario.
Casa cenote es un sitio ideal para aprender a bucear, ya que cuenta con areas poco profundas arenosas y cuenta con los requisitos de agua confinadas para realizar ejercicios. Es un sitio que por su gran belleza, es recomendado también para buzos experimentados, ya que a pesar de estar tan cercano al mar, mantiene una muy buena visibilidad la mayor parte del año.
En este cenote es posible encontrar mojarras, guppies, lenguados, cormoranes (hermosas aves pescadoras) e incluso morenas!
List of the Cenotes near Tulum
All of these cenotes are part of our guided eco tours both for snorkeling and scuba diving