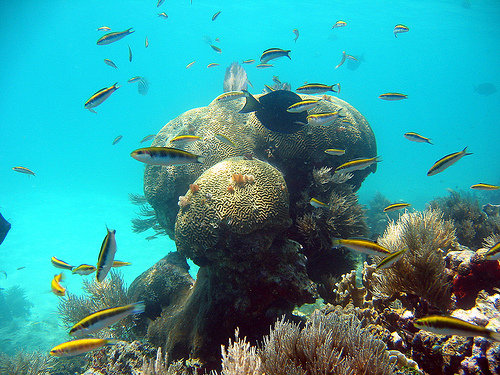 GENERAL DESCRIPTION OF THE MESOAMERICAN CORAL BARRIER REEF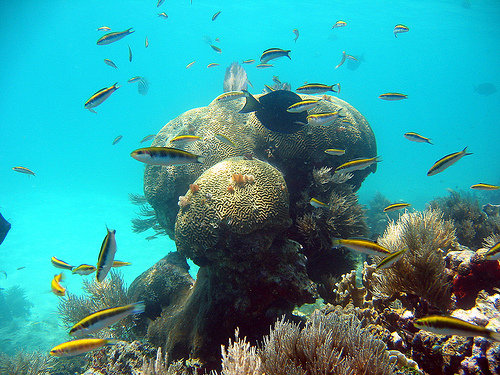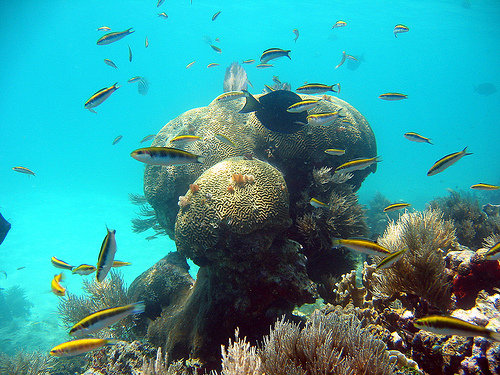 The Mesoamerican Reef
Tulum is part of the Mesoamerican Reef System, which extends over about 1000 km along the Caribbean coasts of Mexico, Belize, Guatemala, and Honduras. It is the largest coral reef in the western hemisphere and the second-largest in the world, after the Great Barrier Reef of Australia.
With more than 65 species of rock corals, 350 species of molluscs, and over 500 fish species, the Mesoamerican Reef is a natural refuge for protected and endangered species. And certanly a great place to put the mask and immerse in the treasures that its water have to explore.
Dazzling arrays of different types of coral form this underwater wilderness, and provide homes and food to hundreds of fish species, marine turtles, and sharks. Along the shores, mangroves provide habitat for fish and shorebirds as well as protect coastal areas from the damage associated with hurricanes and strong storms.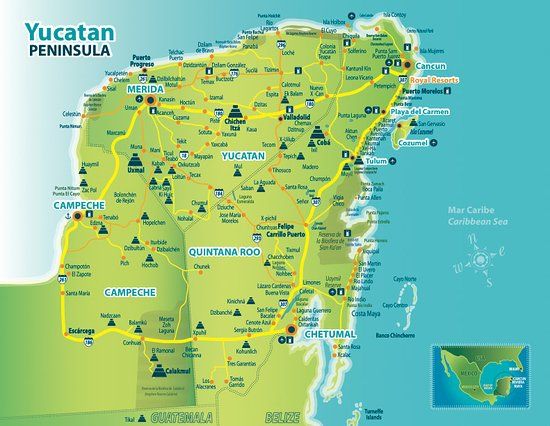 In Agua Clara, we feel extremly fortunate of having so many amazing reefs around us.
You can dive with us in:
Mahahual (southern caribbean coast)
Xcalak (mexican fishing village in the border with Belize)
It is logical to consider that visiting these places represents a great privilege that, in addition to enjoying, we should treasure and maintain.
We believe that the first step toward generating environmental awareness and protect these natural areas is to experience nature in its original state by engaging in eco tourism activities with minimal impact and providing information about the delicate balance that sustains it.
The tours offered by us are designed to convey the consequences of a natural act over another, to understand the ecosystem in question as a whole.