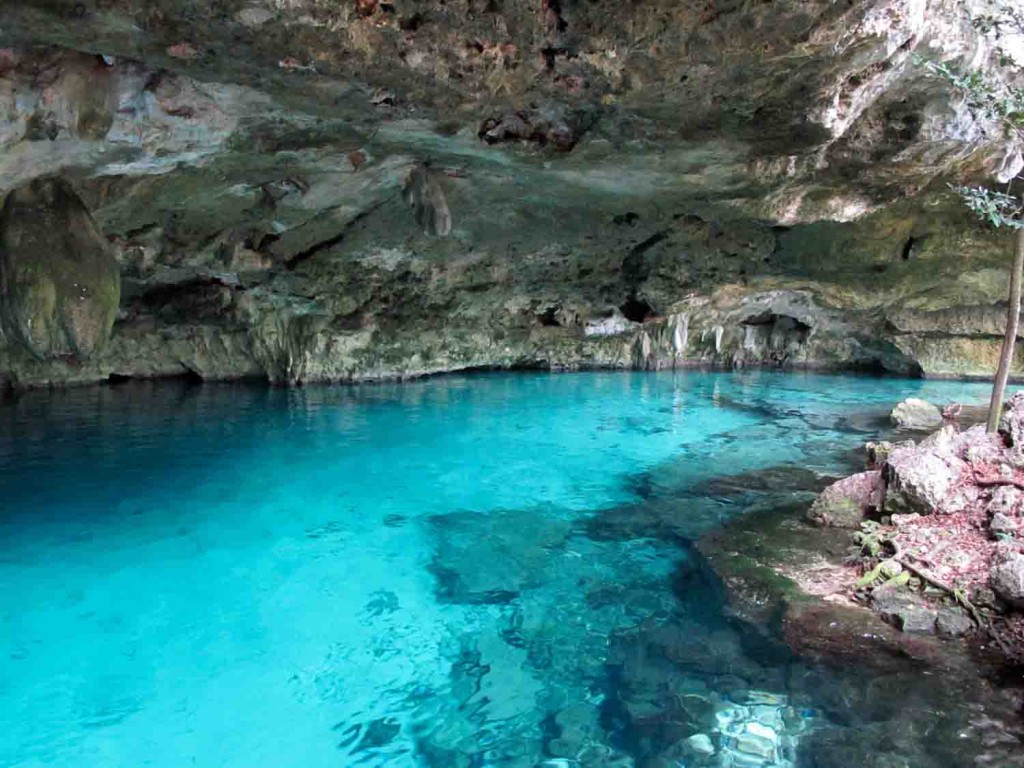 Cenote 2 Ojos is one of the cenotes located near Tulum in Yucatan, Quintana Roo, Mexico.
One of the most famous cenotes of Tulum. This is one of the best caverns to dive in Yucatan.
Cenote 2 ojos is a "system" of cenotes that connect into a very large cavern that they share. They appear to be two eyes that's why the name "Cenote 2 ojos".
Ifyou are interested in Cave Diving in Cenotesor Snorkeling in Cenotes click here for more information about prices and photos of the eco tours that we offer.
The name Dos Ojos refers to two neighbouring cenotes which connect into a very large cavern zone shared between the two. These two cenotes appear like two eyes. The Water temperature is around 25 °C/77 °F throughout all the year and the maximum depth near the Dos Ojos cenotes is approximately of around 10 meters (33 ft). The water incredibly clear due to then rainwater that is filtered through limestone.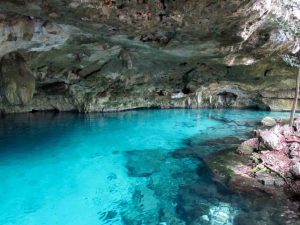 Agualara offers a wide variety of tours that take you to the best Cenotes of Yucatan.
Snorkel in Yucatan Cenotes in Tulum Area
Snorkeling eco tour fo all the family near Tulum. Guided snorkeling full and half day tours.
Diving in the Cenote 2 ojos
Dive into Cenotes if you already are a certified diver click here to read about our diving eco tours into the caverns of Yucatan. Diving Eco Tours
Learn to dive in cenotes
-Learn to dive in Tulum with PADI certified divers. Diving Courses by Agua Clara Diving Tulum