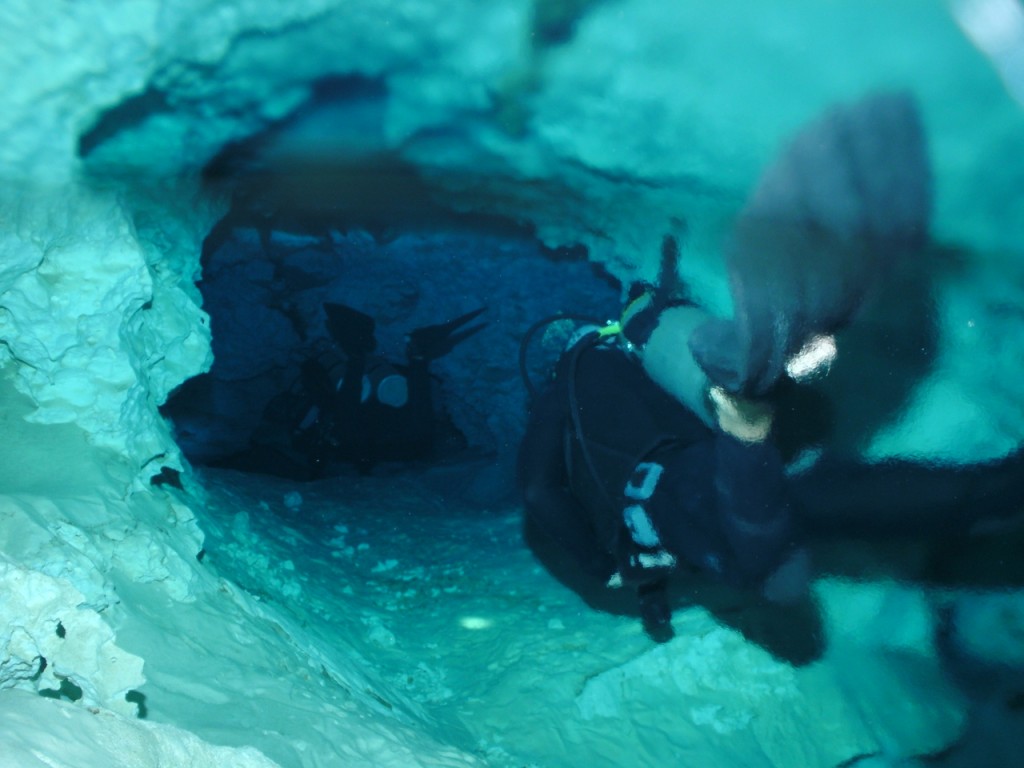 Located only 5 Km from the sea, Cenote Calavera its a very special diving site due its very visible hallocline found at a depht of 17 mts.
The hallocline is the meeting point between the freshh and the salt wáter. They meet but they dot mix due the differences of desities and lack of strong currents.
You can witness this dive in Tulum.
Mexico
GOPRO 3+