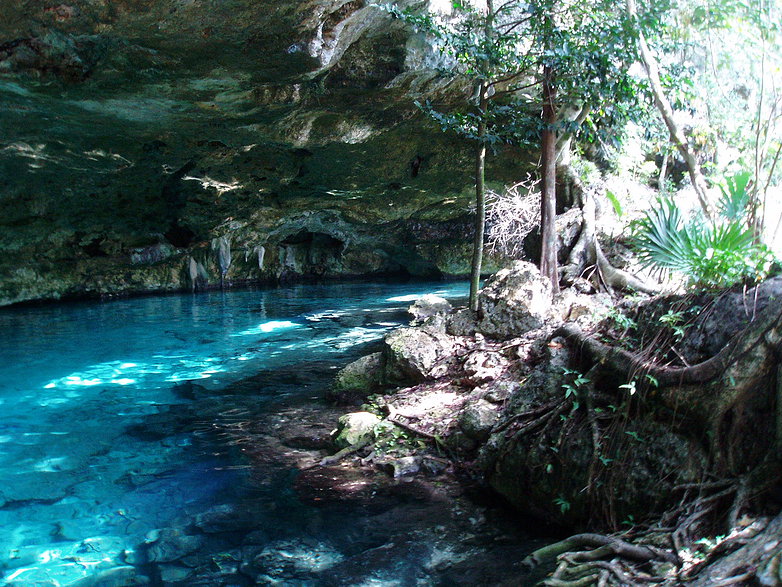 Located 5 Km away from the popular Cenote Dos ojos, Saac aktun (white cave in mayan language) adopts the same name than the biggest underwater cavern system in the Peninsula of Yucatán. Its surprising hiddden rock formations as you enter from one little hole, put in very clear perspective the difference between the jungle world and the Xibalba (the mysitic underground mayan world).
This cenote has 3 different entries: One of them is a little hole that opens up in the middle of a huge extremely decorated cavern.
The second entry is a big collapse where lots of light pass through giving rise to an island of trees surrounded by the clear water of the underground river.
And the third is a small crater in the top of a cavern where a tree root finds its way all the way to the ground
Saac aktun is also known by the cave diving world as Pet cemetery, because there are remains of tapirs and prehistoric camel, it is the entrance to one of the most special cave dives in the area to a huge underwater cavern of more than 60 mts deep called Blue abbys (also offered by our tour company). Saac Aktun as many other cenotes, is one of our snorkel destinations in our tours.