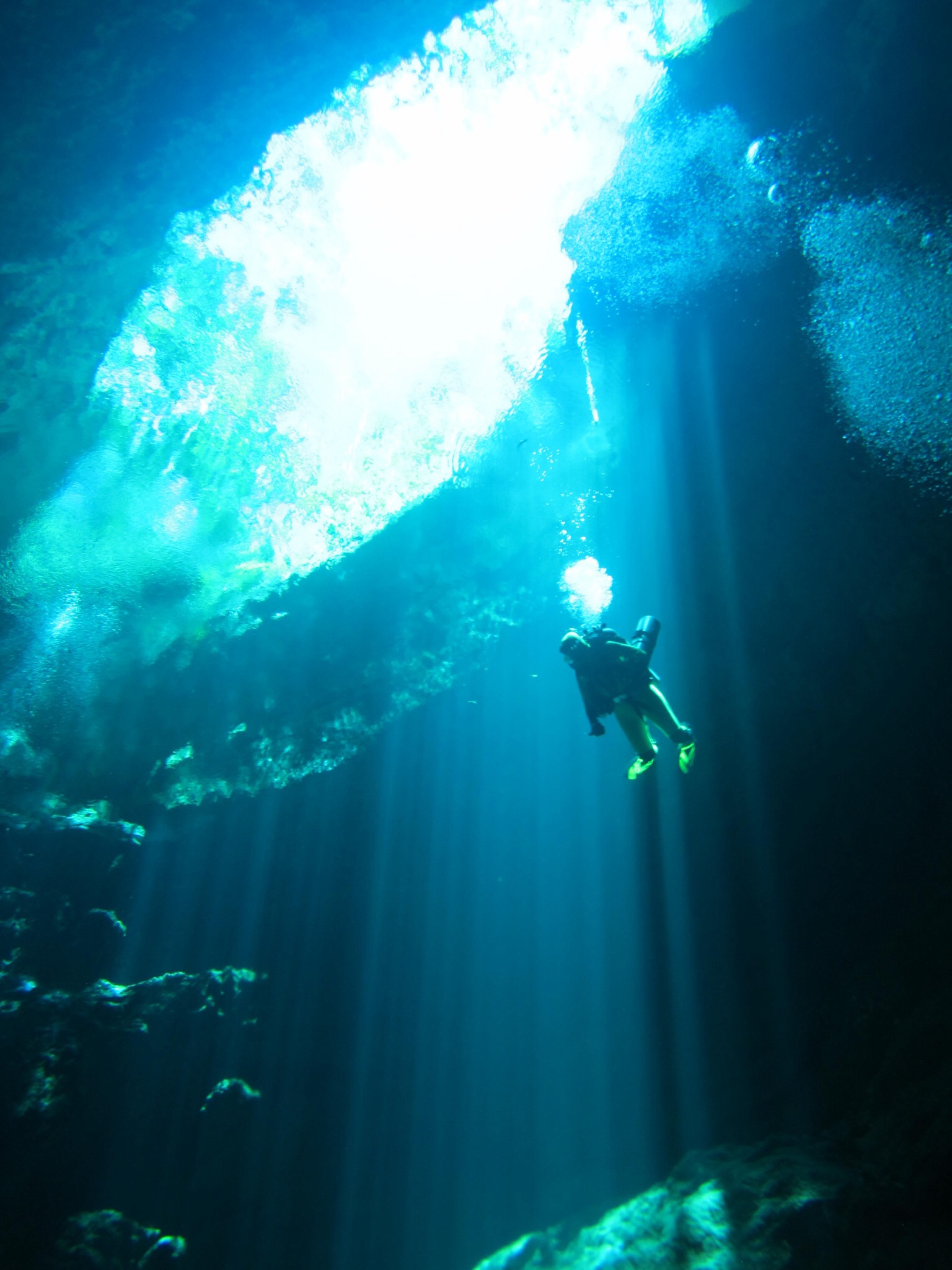 The Pit Cenote – Eco Tours into the Cenotes around Tulum, Mexico
Located 5km from the federal highway next to Xel-ha, cenote the pit is one of the deepest (underwater caves or sinkholes) in the state of Quintana Roo.It is part of Dos Ojos cave system (same as cenote Dos Ojos) and it represents an amazing dive site around Tulum due the following reasons: – Exceptional clarity of the water with visibility of more than 100 mts (310 ft). – Amazing light beans like the one coming in from the hole where we start the dive that during the summer penetrates the cavern for more than 40 mts down (120 ft). – A 5 mts (15 ft) thick hydrogen sulfide cloud created by the decomposition of organic matter fallen in the past with fallen trees from the jungles coming out of it. – Lots and lots of giant and tiny stalactites pointing at the bottom endless cave.
Before doing this scuba dive is very important taking in count the following things: – Scuba diving in cenote the pit requires previous deep scuba diving and cavern scuba diving experience – Always go with a full cave diver guide. – When you dive in this cenote, check your air constantly, remember on the depth you spend more air: At 40 mts (120 ft) deep you breath 5 times more compressed air. – Check your computer for decompression limits. – While passing trough the cloud stay very close to your guide and if you loose orientation watch for your bubbles to know we the surface is. – Dive up really slow. – Don`t forget to take in count your safety stop when you calculate your air. You should follow the rule of thirds as far as air control. The dive we operate in this cavern usually lasts for about half an hour.
Diving in the Pit is an amazing experience, if you are interested in diving it, feel free to check our diving tours Learn more about the different cenotes in the area.
Difficulty: Hard
Amount of dives: 1.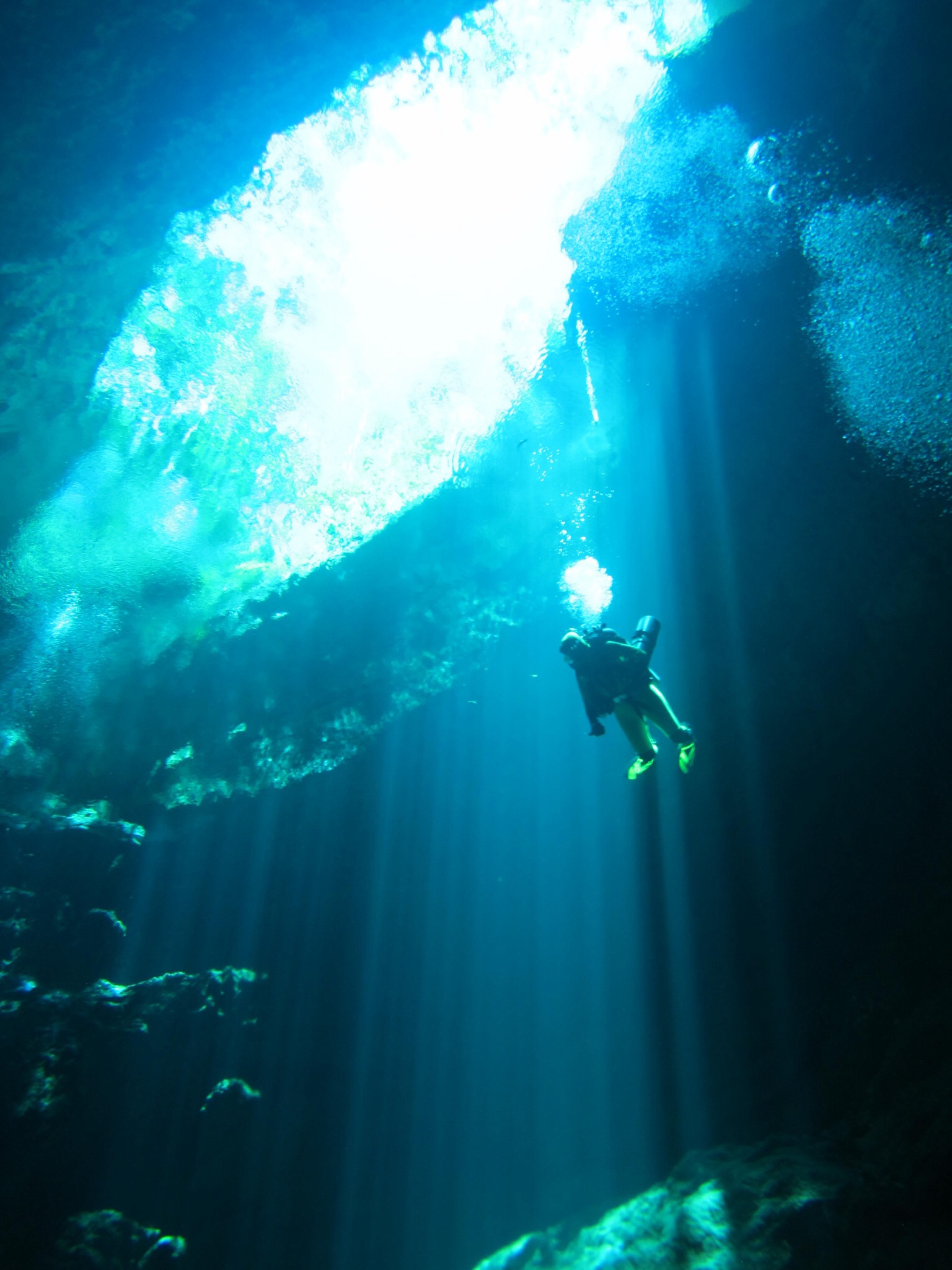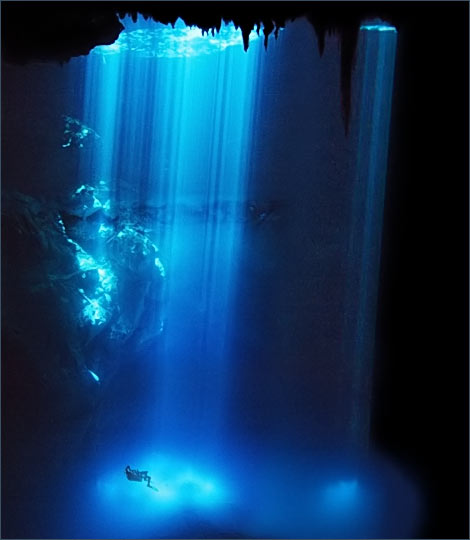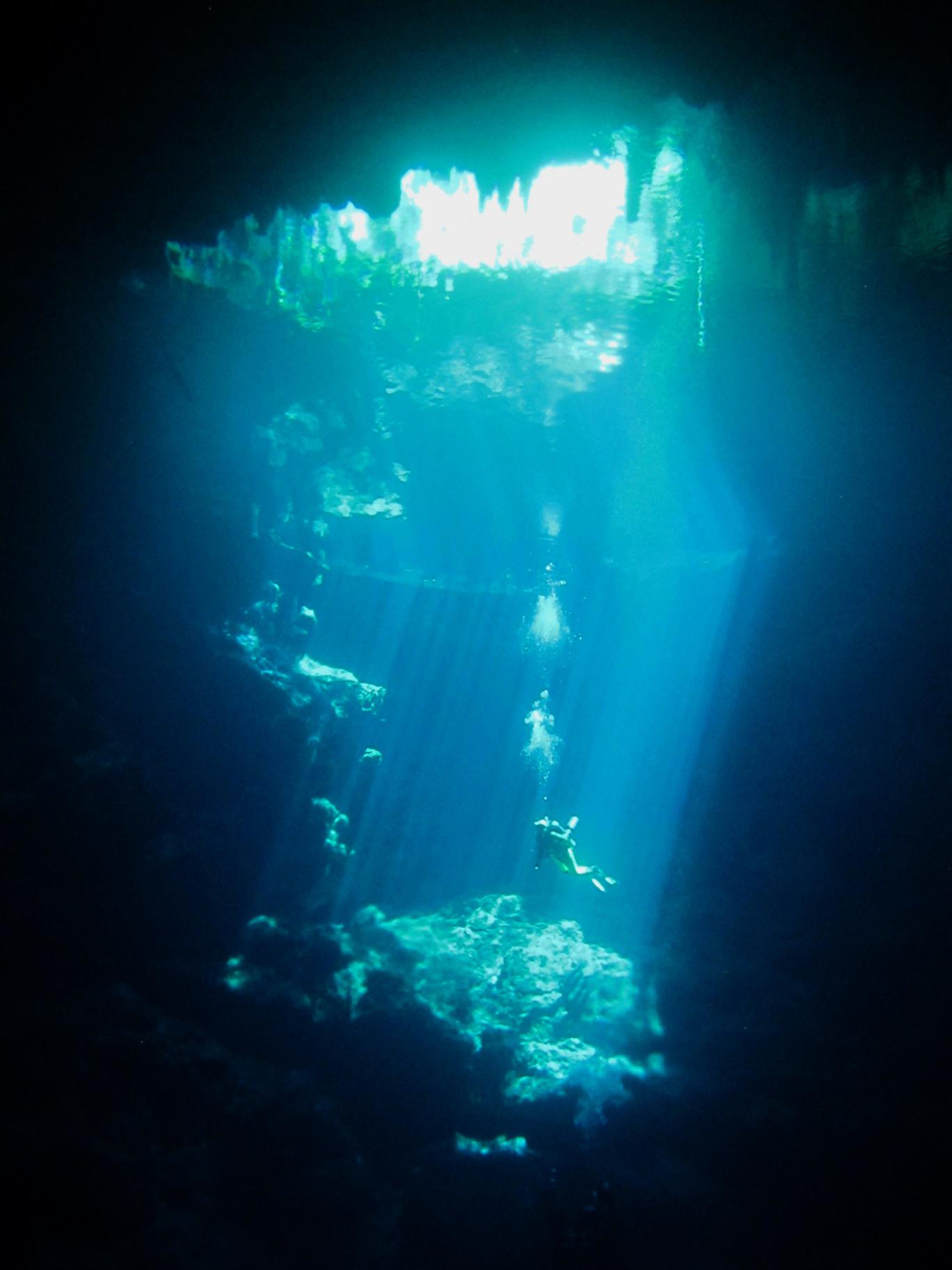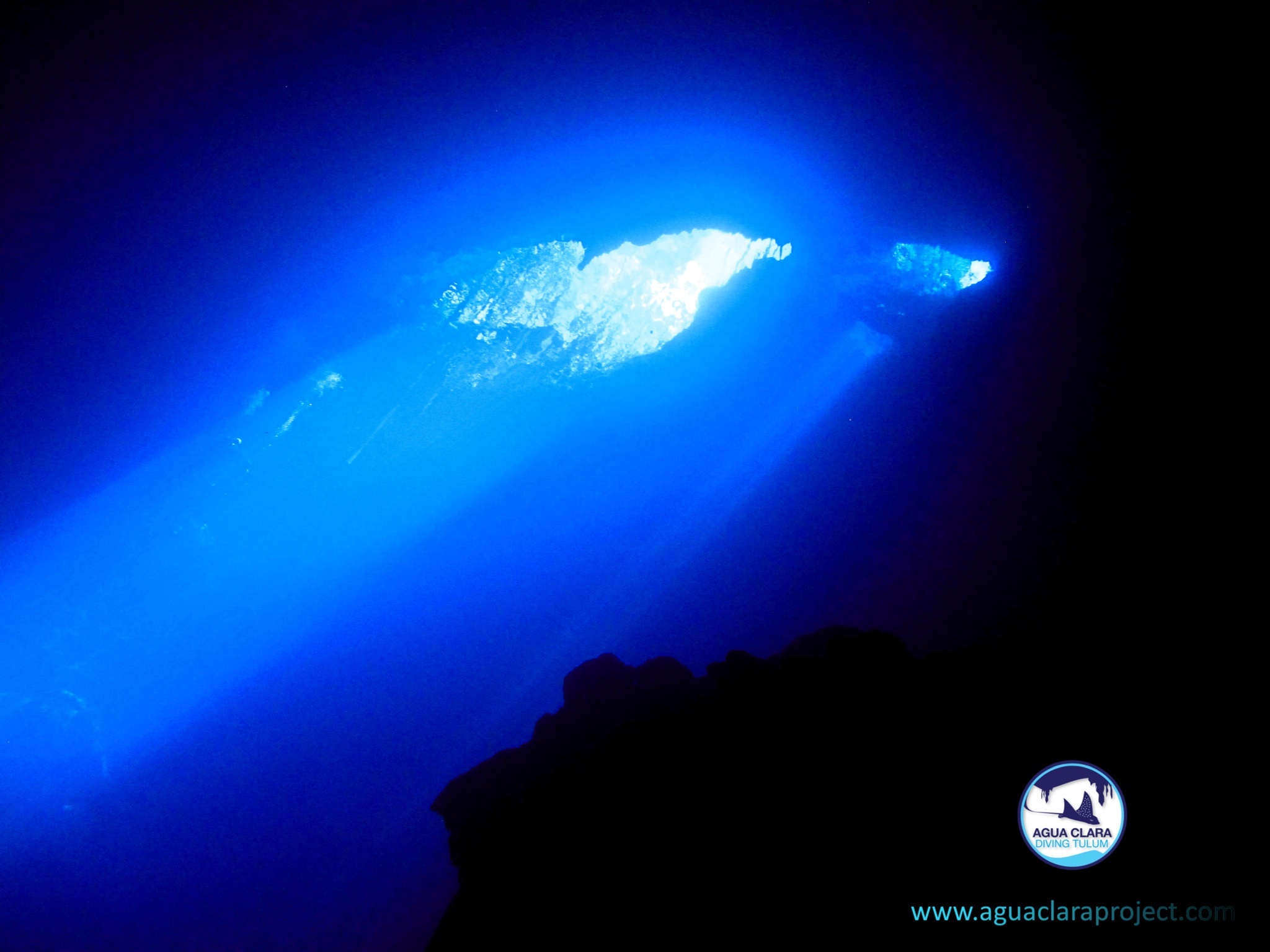 List of the Cenotes near Tulum
All of these cenotes are part of our guided eco tours both for snorkeling and scuba diving. If you are planning to visit Mexico to discover this amazing natural places, do not hesitate in contacting us we offer personalized scuba diving eco tours into the cenotes of the Mayan Riviera. Contact Us
Click on the Cenotes to find details about each of them: