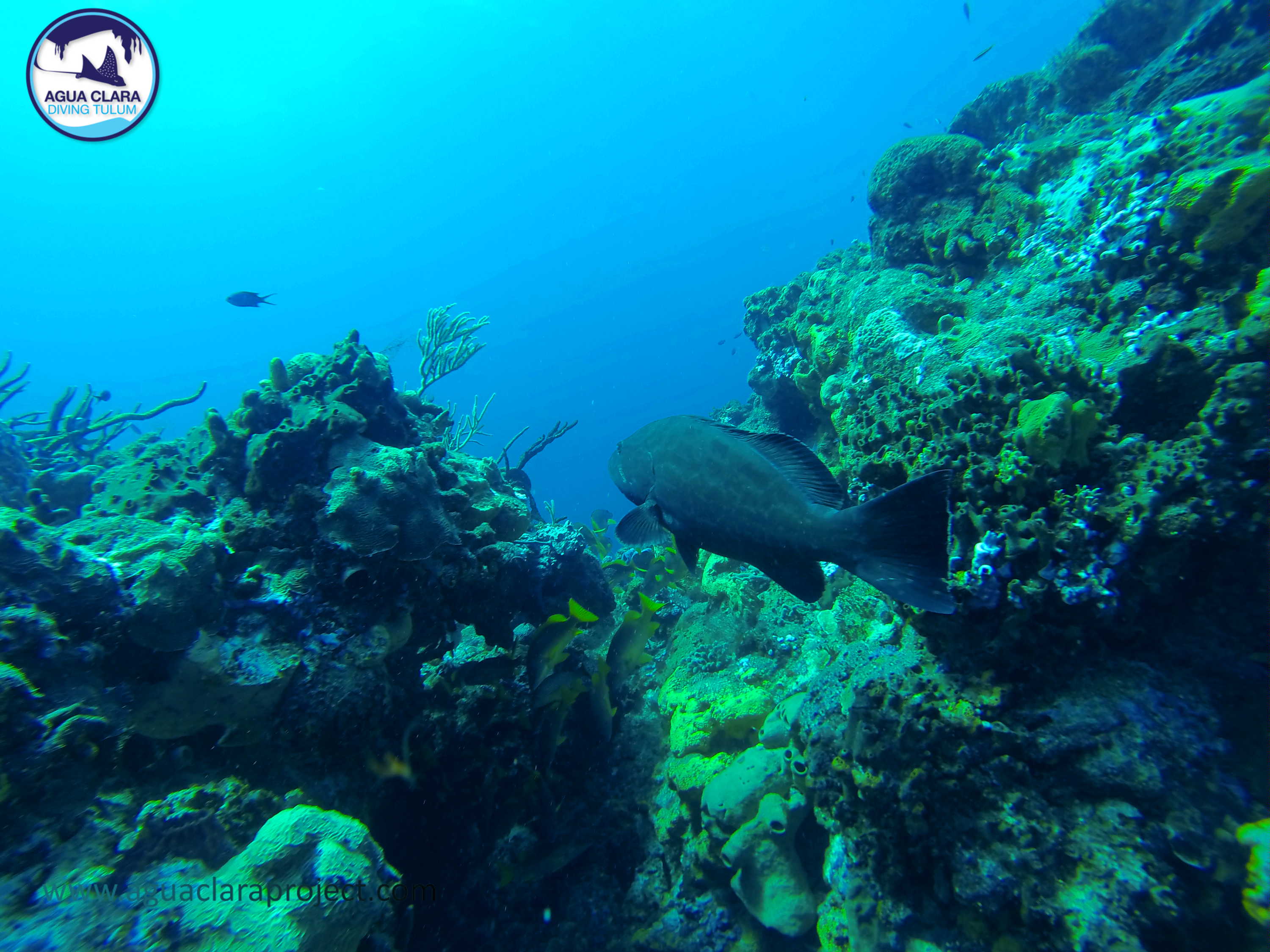 Cozumel is a big island in the Caribbean sea off the eastern coast of Mexico in Quintana Roo. It is located opposite to Playa del Carmen divided by the Yucatan channel. A 40 min ferry connects both dock which is the gate way to the adventure offered by Agua Clara.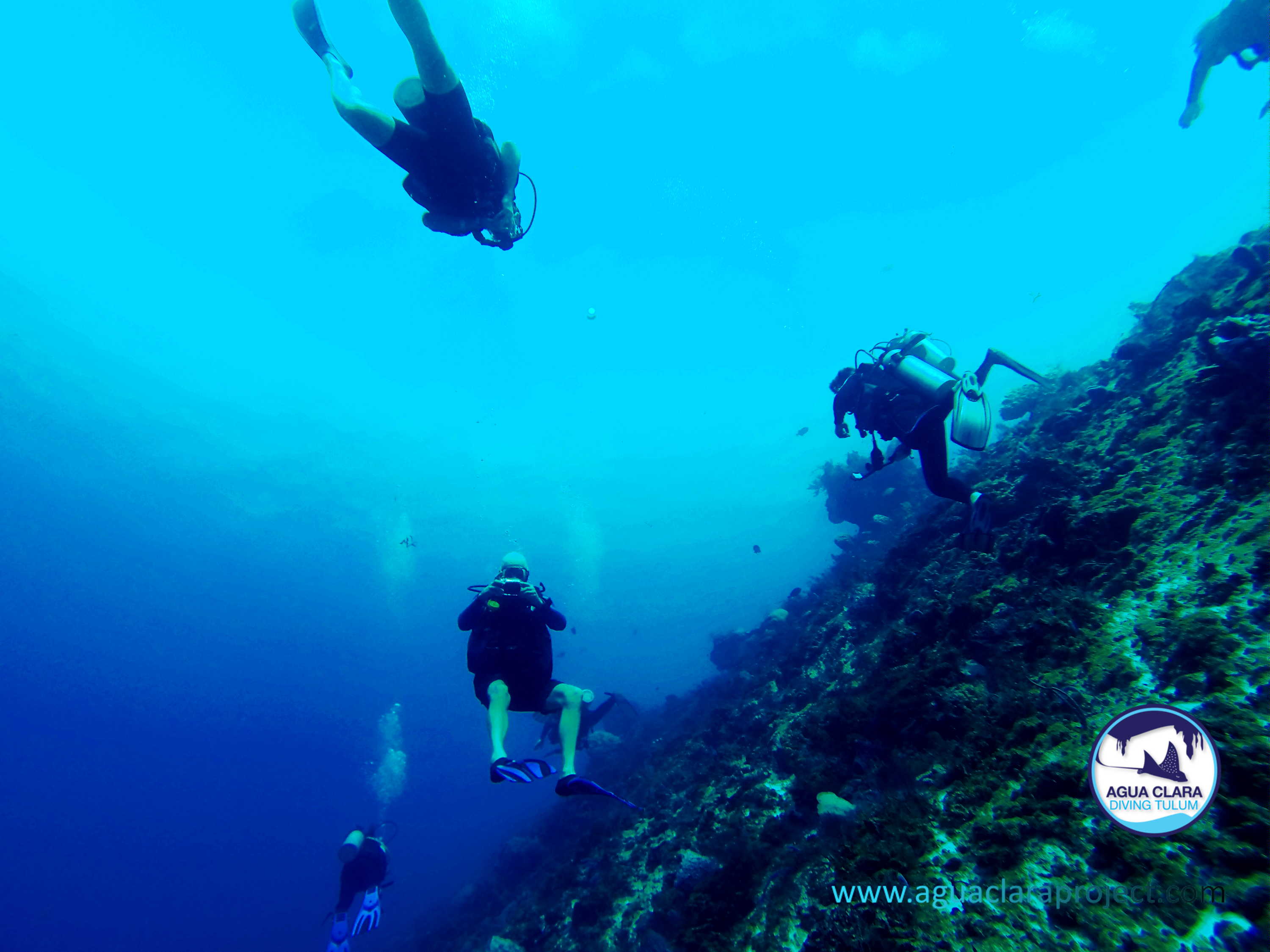 Cozumel island is a diving hotspot for a number of reasons:
Its one of the most biodiverse reefs in the area, having its own endemic species unique to this island.
Seating right on the Channel of Yucatan you can find huge walls packed wiht corals and life going form shallow dephts as little as (25 mts) to the abysm of the sea.
The inner part of the island is highly protected form open sea which results in very clear waters with little or non sand removal.
Cozumel represents a successful story of conservation. A national park that hasn't been fished for more than 30 years. This can be highly noticed in the amount of different species and their sizes.

Created in 1996, the park is home to some 26 types of corals with more than 100 subspecies. More than 500 fish species live in the park, including the endemic splendid toadfish. Due to marine life protection programs, divers can also often see loggerhead, hawksbill and green turtles. From shallow sheltered shore dives to secluded, seldom visited, current-swept drift dives, there's a dive in Cozumel for everyone.
Diving the walls of Cozumel is an incredible experience similar to watching a slide show of life due the current through the wall. There are several dive sites such as Santa Rosa, Palancar, Paraíso, Punta Sur and many more.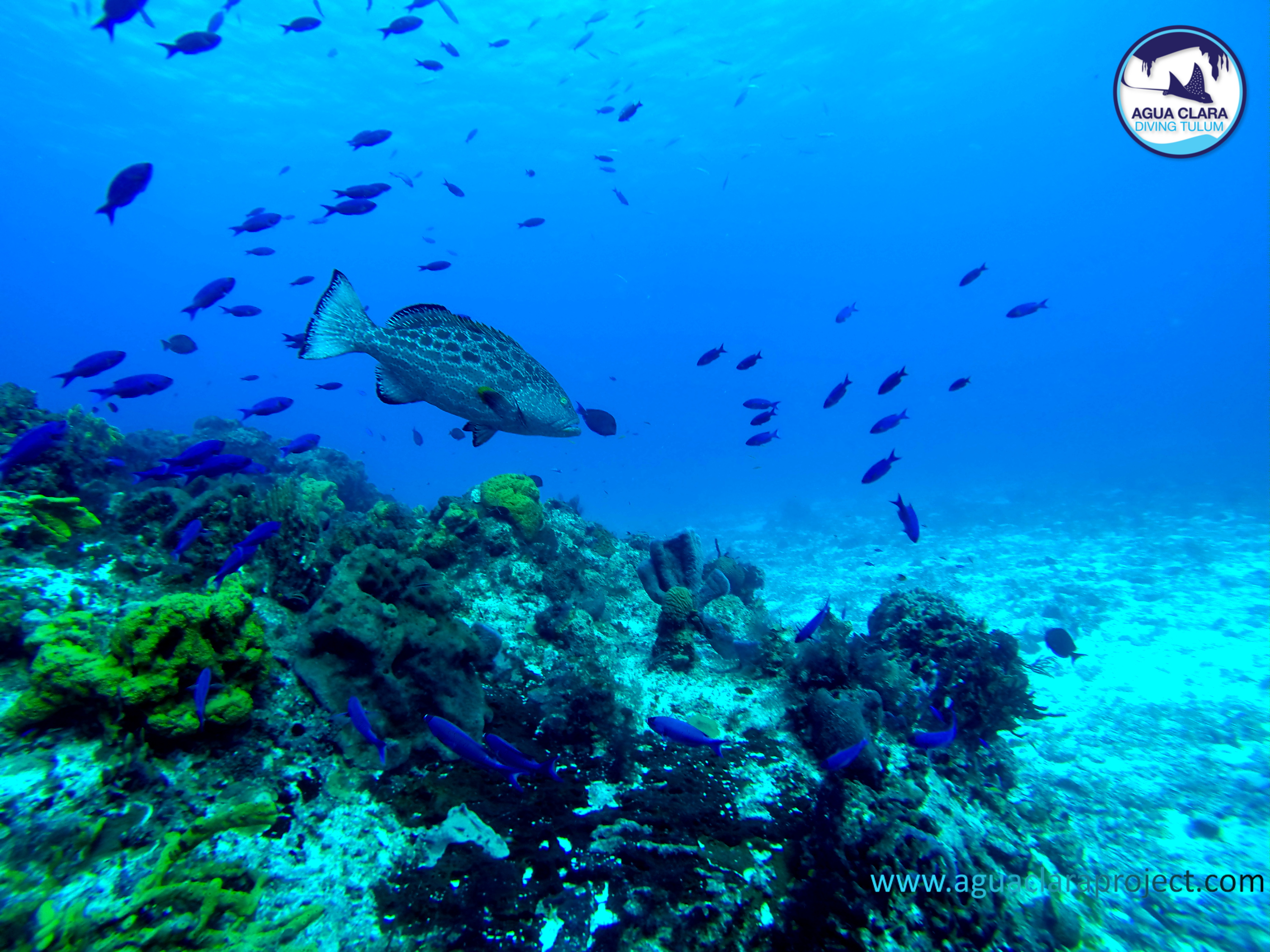 In Agua Clara, we feel extremly fortunate of having so many amazing reefs around us.
You can dive with us in:
Mahahual (southern caribbean coast)
Xcalak (mexican fishing village in the border with Belize)