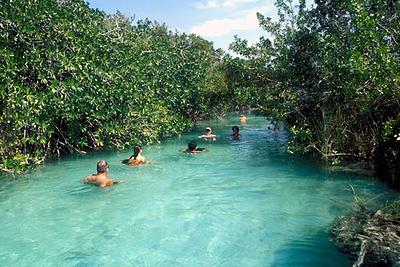 This photos has been taken during a diving tour into the cenotes of Tulum, in mexico. Diving in the cenotes is an experience that some of our friends and customers from all around the world consider "an out of this world experience".
Deep in the beauty of Cenotes all kinds of lifeforms and incredible rocky formations can be apreciated: cenote diving is uncomparable for it's unique beauty.
If you are not a certified diver we offer scuba diving courses with PADI certification. Our first immersions take place in some of the most beautiful cenotes of Tulum.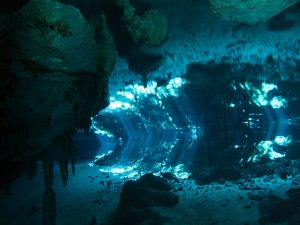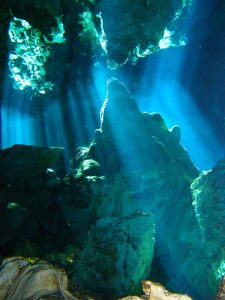 The light of the sun penetrating the Cenote's water, creates an incredible postcard where light and water converge.
If you are interested in scuba diving in the cenotes of Tulum we offer special eco tous with professional guides. More details about Diving in Cenotes