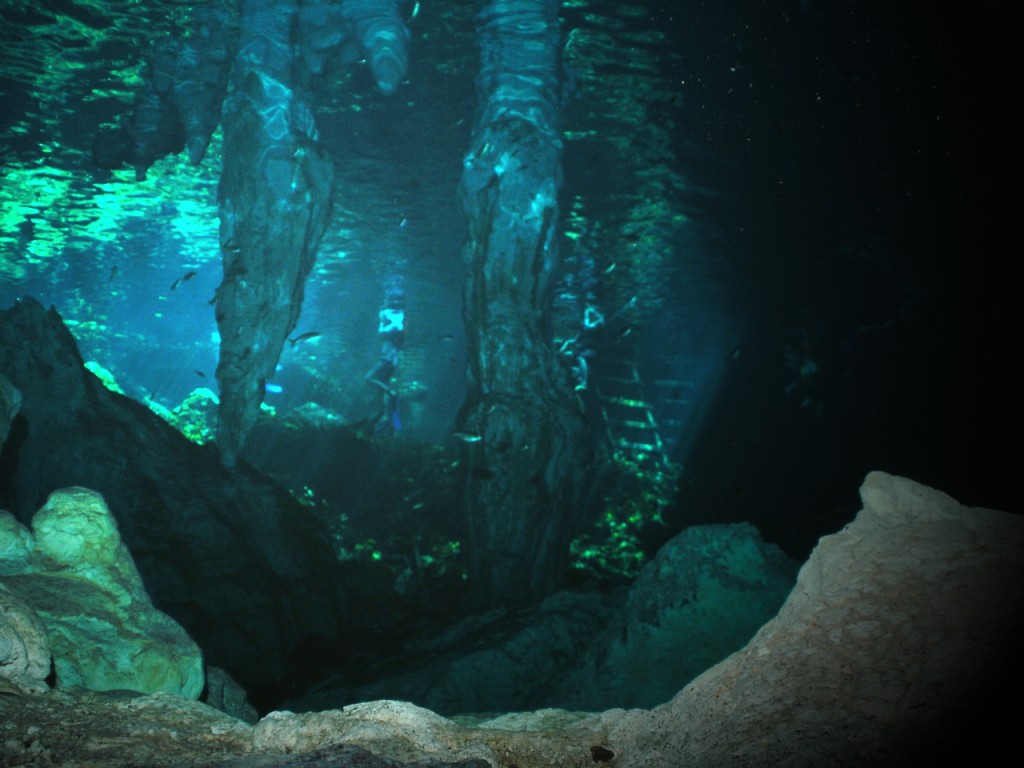 Eco Tours into the Cenotes around Tulum, Mexico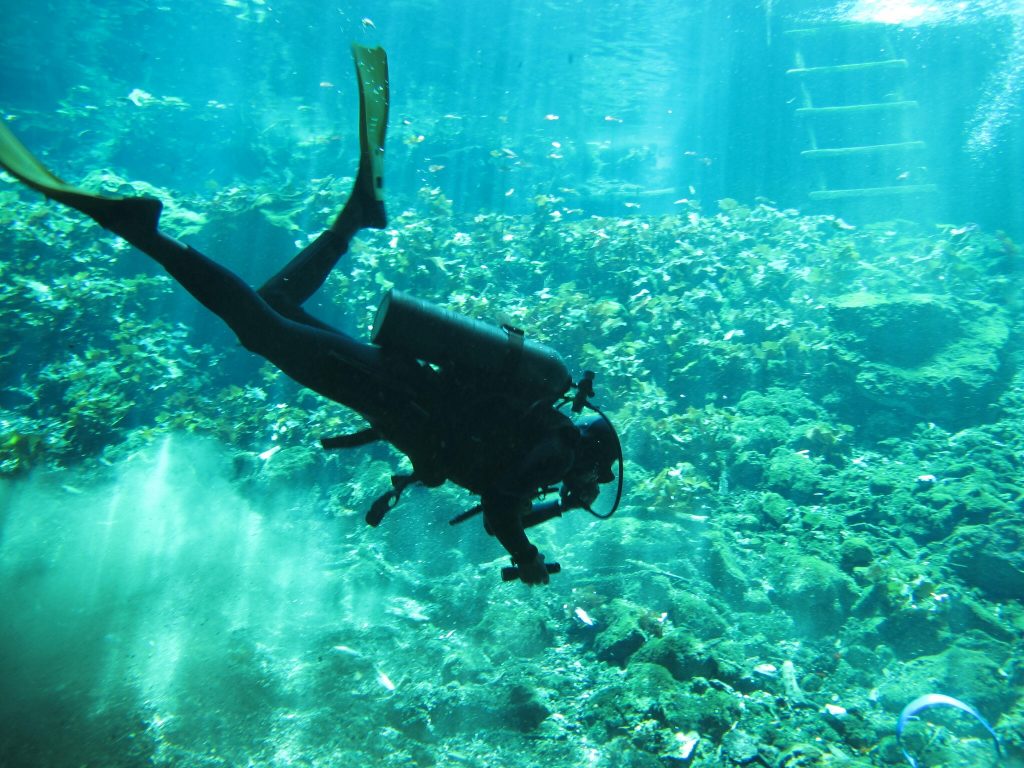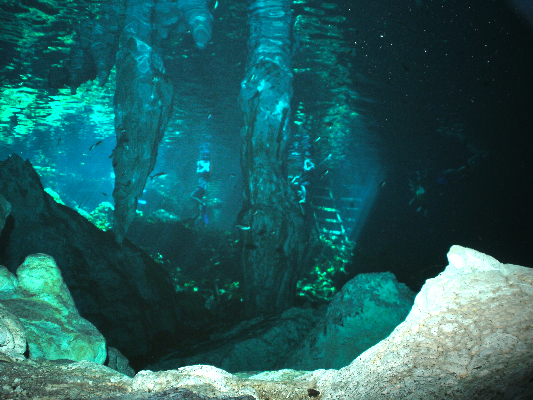 Gran cenote is a huge cenote located only 3.5 km from Tulum. Its size, the clarity of the water and  beautifull landscape make it an ideal site for snorkelers and scuba divers. It is part of the second longest cave system in the area: Saac Aktun (as well as casa cenote and calavera) and one of the main  cave diving gates because of this and  the very detailed white rock decorations we find in it.
The cavern area where we scuba dive is a huge space full of cave formations from which we can always see the  beautiful light entering  from the cenote opening.  All this conditions make it an ideal place for scuba divers that are diving caverns (cenotes) for the first time.
The scuba dive we operate here lasts for about 40 min and goes to a maximum depth of 10 m (33 ft). The main lookouts for this cavern dive are the light views you get from inside the cavern and its beautiful formations. Dificulty: Easy
Gran cenote esta localizado a 4 Km al este de Tulum. Es un gran colapso en la mitad de la selva que abre camino hacia una de las cuevas mas decoradas y blancas de la zona. El buceo del area de caverna es un circuito fácil ideal para entrar en sincronía con el ambiente de los cenotes. Tiene gigantescas estalactitas, agua muy clara con entradas de luz bañando un pequeño jardin acuático.
Muy recomendable para confinarlo con cenote Calavera que le queda muy cercano y da dos experiencias totalmente distintas de cenotes.
Number of Dives: 1
List of the Cenotes near Tulum
All of these cenotes are part of our guided eco tours both for snorkeling and scuba diving