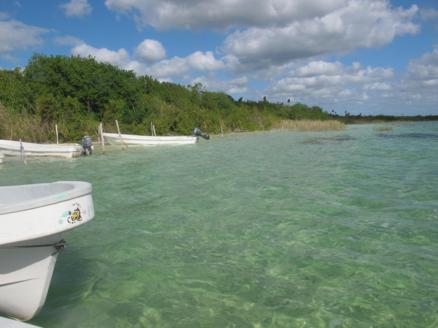 We invite you to see a collection of photos taken during an eco tour into Sian Kaan Reserve. During our trips into Sian Kaan Reserve we have different eco tours that we offer to all the people interested in connecting with nature trough an authentic experience in this UNESCO protected natural reserve.
This are photos taken during our Sian Kaan Biosphere Reserve guided tour in Tulum, Quintana Roo, Yucatan, Mexico. The photos were taken while we were visiting the Sian Kaan Biosphere reserve, a land full of magic and natural charm.
Click here to see Part 2 of the photos of the Sian Kaan Biosphere Reserve Tour
Starting the tour in the boat sailing into the channels of the reserve.
 Photo: The Muyil Lagoon's turquoise water.