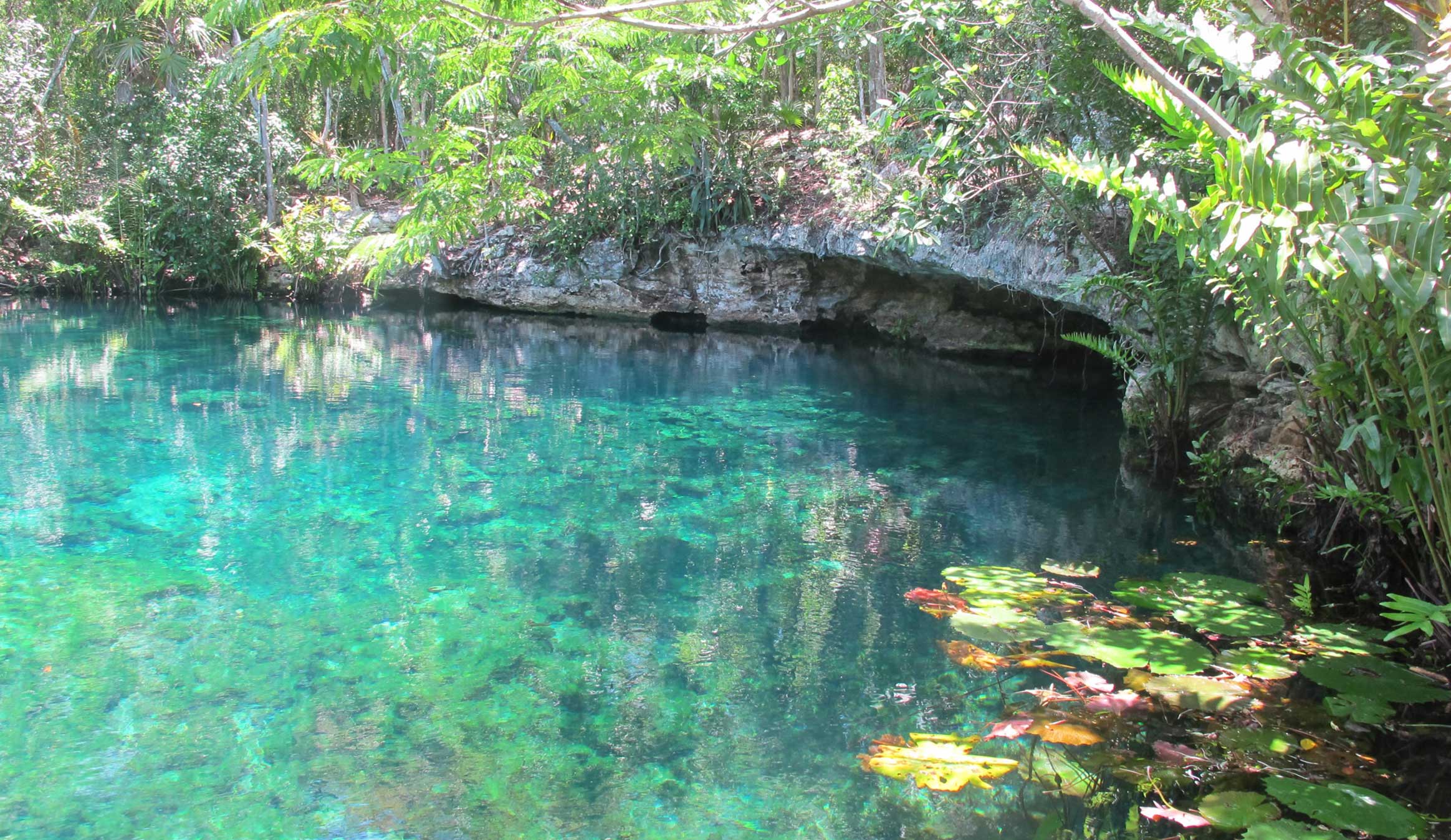 Do you know what is a Cenote Like?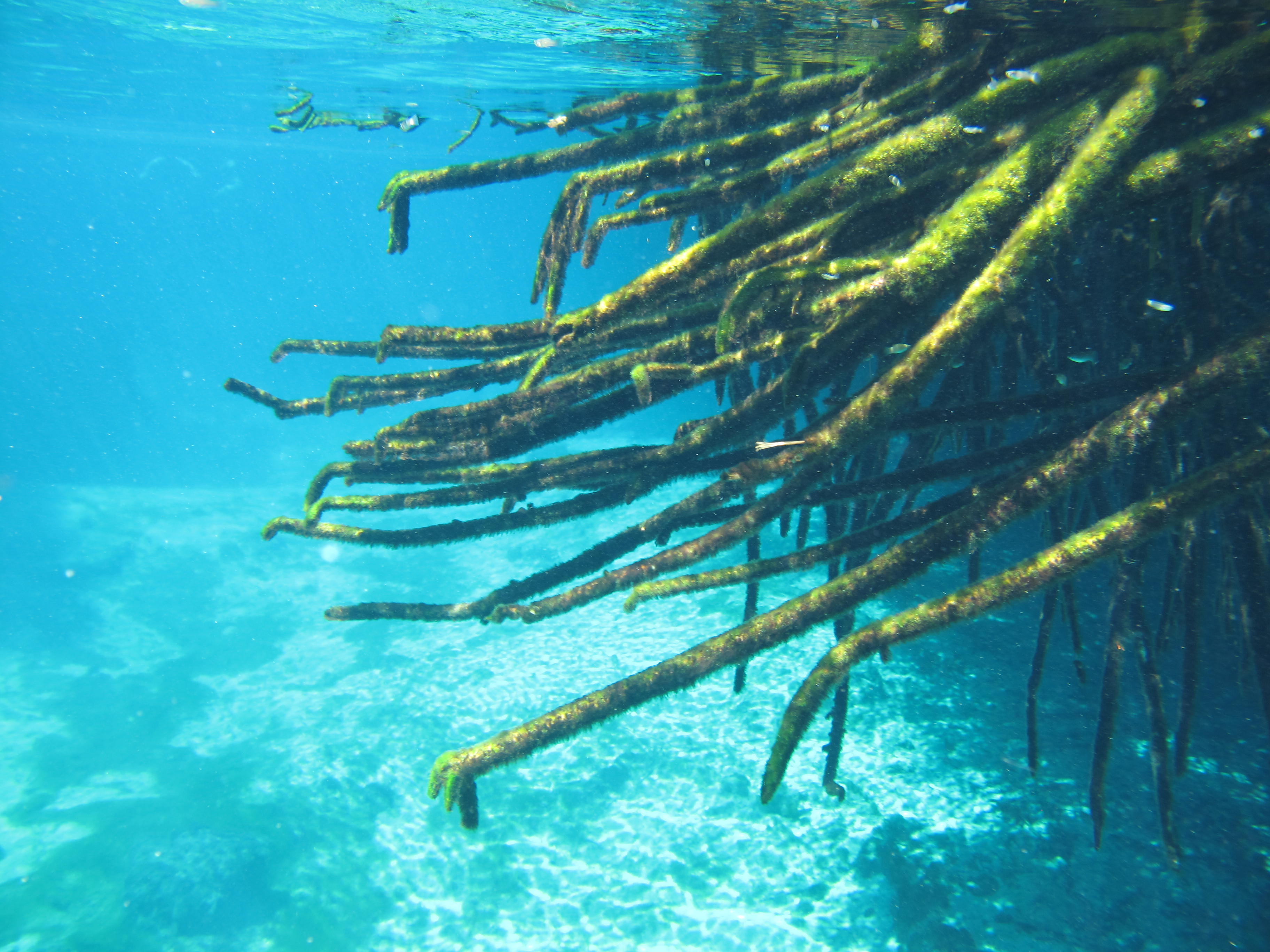 All of Agua clara tours try to show a glympse of the complex ecosystem of underwater rivers following their path to the caribbean sea. As you might know many of the cenotes of the yucatan peninsula are formed due the erosion cuased by the erosion of the riversf flow,  resulting in a colapse of the celings and upper structures.
So basically, a cenote is an opening to an udergroud river.
Also known for some people as Cenote Manatí, "Casa cenote". is very special cenote because it represents the mouth of an undegroud river, right before it hits the cave connection to the carribean sea of Mexico.  It is completely surrounded by mangrove, the water is brakish and is full of barracudas, tarpoons, blue crabs, small snappers that come to feed and get bigger, etc. Casa cenote cantains a high variety of birds, fish,crabs and more.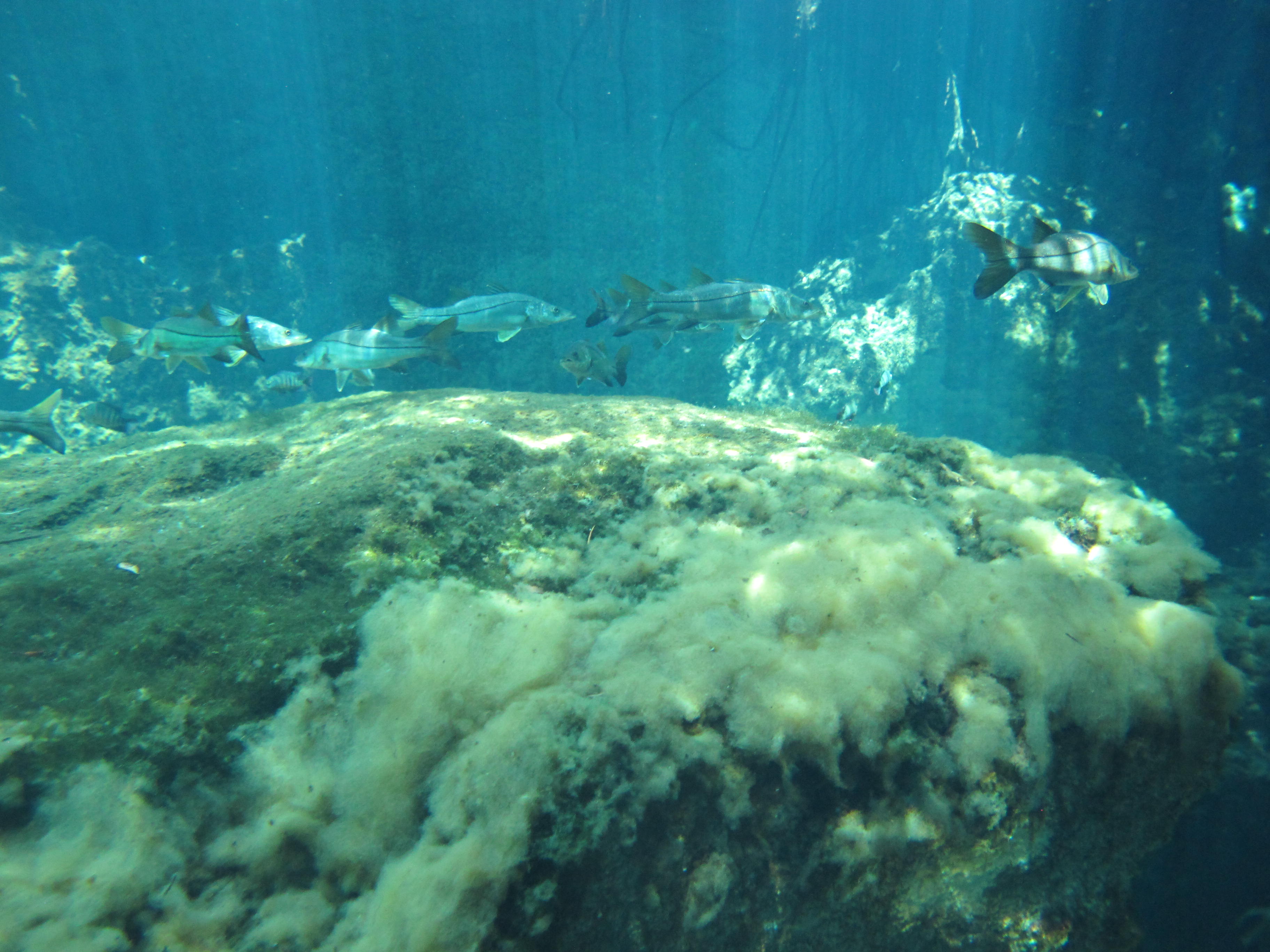 Casa cenote is an excellent site for snorkeling and beginner divers.It has very clear water,  large open spaces to do the PADI Open water course exercises. The maximum depth of this natural wonder is  6 meters, making it an excellent dive and snorkeling site even for experienced divers.
In this cenote, you will get the opportunities to see a very strange type of algae that look like green hair. This algae grows on the top of the rocks and it depends on the uniqueness of the salt and the fresh water as well as the mangrove around the denote.
If you are interested in snorkeling or diving in this unique environment please contact us.