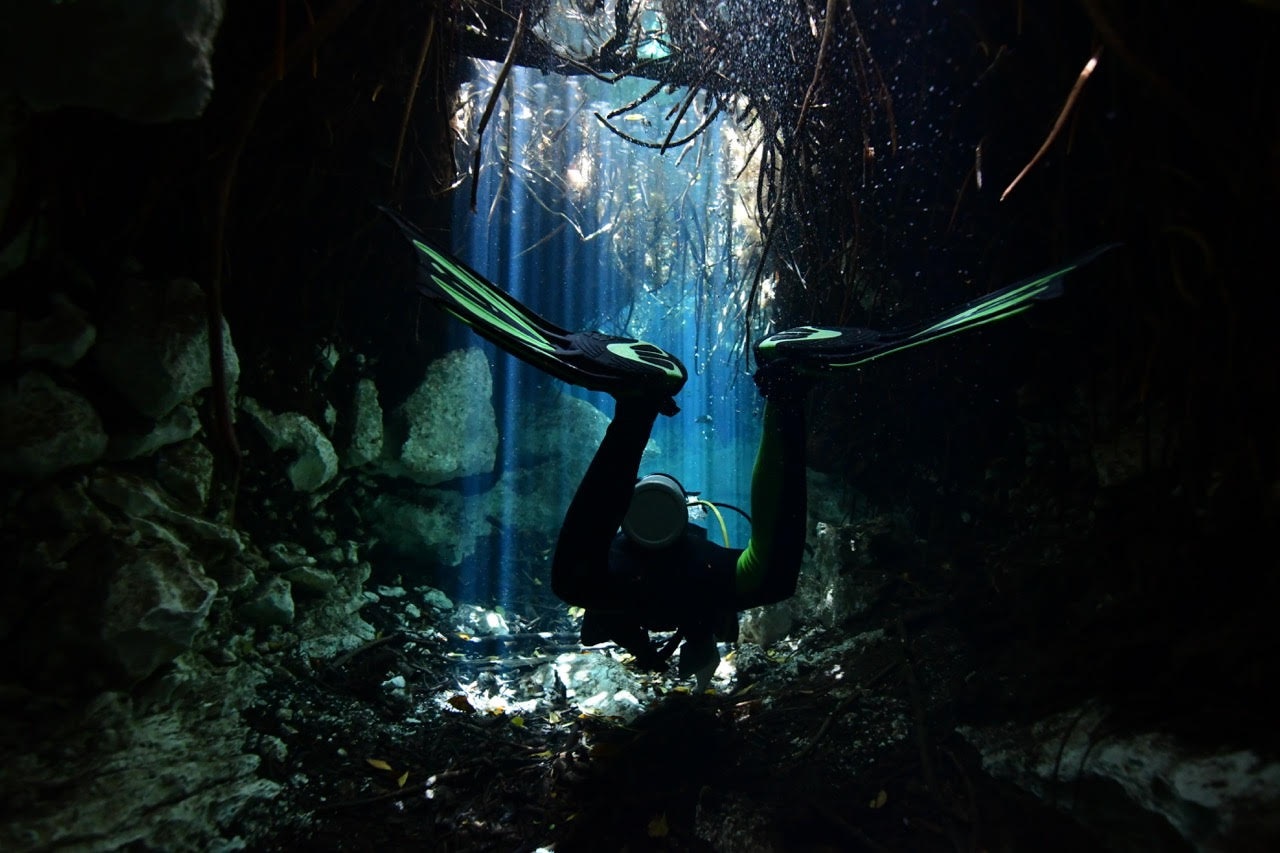 Last week, on May 16th, Agua Clara Diving Tulum  moved in to a new office created with the aim of being closer to those who are interested in embarking on an underwater adventure. It is located on the way to the Tulum beach zone: at Avenida Cobá 600 metres (from  the federal highway 307) direction to Boca Paila , almost in front of the Chedraui's Supermarket.
From its beginnings, in November 2012, Agua Clara sought to focus on providing the best of Tulum's nature through eco tours, guided diving tours and PADI diving courses. In addition they decided to commit to the care of the environment. That is the reason why they developed the different activities in small groups to which they can communicate recommendations to achieve a sustainable Tulum together.
Using biodegradable protectors, taking care not to damage the reefs or any visited ecosystems and reducing the production of garbage are some of the messages that are repeated with insistence. In addition of caring about Tulum, Agua Clara tryes to help the world  by giving their guests a pleasant and formative experience that can have an impact on them. Once you apriciate nature you can start caring about it.
It is important for Agua Clara to make more people #FeelTheWater, that is why it brings us closer to their  awareness proposal and opens the doors of a new office.
For more information, you can visit the new store or call +52 1 984 806 1942 from 8 am to 6.30 pm.