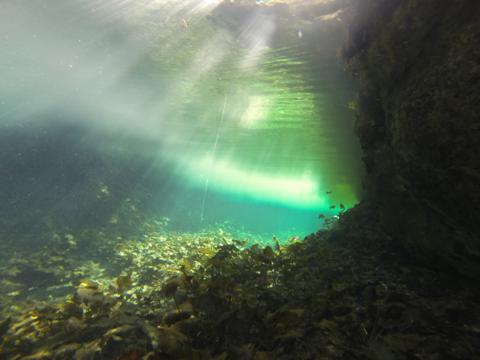 In Tulum Mexico is possible to engage family eco tours and activities in amazing natural locations. Aguaclara shares this video where you can see the style of our family eco tours that we are offering. The experience includes snorkeling in the amazing cenotes of Tulum, Zipline and swimming in cenotes.
Hi friends, this post includes a video that we made in Tulum during an eco Tour with a family in Tulum, Mexico, our friends of the Ocampo family: Juan, Camila and their two little suns.
We went to the reserve of the Tankah Park that is located close to Tulum town. When we arrived to the Location we visited a cenote, experienced the amazing zipline (in spanish "tirolesa") over the Naval cenote.
After this we learn to use snorkeling masks and practiced a little of swimming in the Cenote Azul. To end the tour we had a tasty lunch with a authentic Mayan style. Enjoy Friends!